While Android is the most used mobile operating system (OS) in the world, we wouldn't attribute this popularity to its security benefits. It's not unusual for pre-installed operating systems to contain software elements that track your personal data. To avoid being monitored, it's always a good idea to use a VPN. There are hundreds of VPN apps for Android in the Google Play Store, but not all VPN services are created equal.
The Android OS includes a free, built-in VPN client, however, "free" will cost you. A number of limitations like data tracking and complex configuring push users to search for alternate VPN options. Yet, sifting through options can be daunting. You need to research and test multiple providers before settling on one. That's where we come in.
Our AlwaysVPN experts compiled a list of the best VPNs for Android in 2021 to help narrow down your selection.
Top 5 VPNs for Android
| # | Provider | |
| --- | --- | --- |
| 1 | IPVanish | #1 VPN for Android with competitive pricing and well-designed app for Android devices Read More |
| 2 | CyberGhost | Fast VPN with the second largest network and up to 7 simultaneous connections Read More |
| 3 | Surfshark | Affordable solution for Android users set on security and privacy above all else Read More |
| 4 | Atlas VPN | User-friendly VPN with unlimited devices & fast speeds Read More |
| 5 | VyprVPN | Ultra-fast service with 70+ server locations worldwide and Android support across different devices Read More |
1. IPVanish
pros
Supports torrenting & P2P
Zero data leaks detected
Unlimited device connections
cons
Cluttered interface
Under 5 Eyes surveillance
Doesn't work in China
Armed with bonus security features and competitive pricing, IPVanish is ranked #1 among the best Android VPNs. It's a quality service that comes with a large server network, a well-designed Android VPN app, and an APK file option for side-loading on all Android devices.
Even better, IPVanish gives clients the ability to configure settings including OpenVPN scrambling, port selection, and split tunneling, and more. It provides several Android setup guides for different protocols to make it quick and easy for users.
In addition, IPVanish works great for torrenting and P2P content thanks to its strict no-logs policy. That, coupled with its blazing speed connections, make IPVanish a popular choice for Kodi and IPTV fans. With IPVanish, you won't have to compromise on performance for privacy and that's a provider we can get behind.
For more in-depth information, read our IPVanish Review.
IPVanish Special Offer
Need a VPN you can trust? Take advantage of IPVanish's limited deal of 65% OFF its yearly subscription!
IPVanish Special Offer
Need a VPN you can trust? Take advantage of IPVanish's limited deal of 65% OFF its yearly subscription!
2. CyberGhost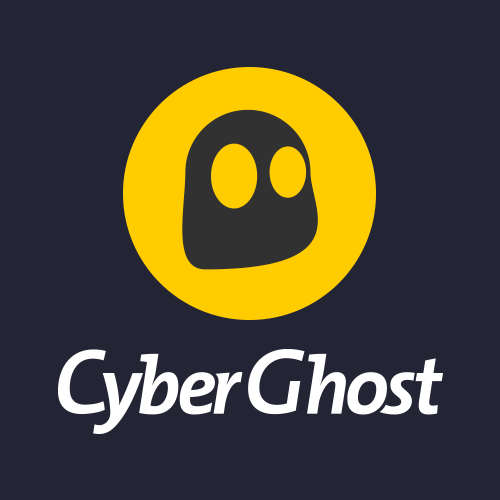 pros
Fast, secure and easy to use
Supports torrenting/P2P
Offers dedicated streaming servers
cons
No OpenVPN option on Mac and iOS
Doesn't work with Chromebook
Only offers a short 1-day free trial
Known for its streaming capability, CyberGhost is a strong choice for Android users who use their tablets and smart TVs often. CyberGhost has the second-largest server network in the world and offers an advanced Smart DNS feature that allows users to unlock Netflix and other websites on smartphones and smart TVs.
Its clean Android app comes with a one-tap connection, public WiFi protection, and hundreds of servers to choose from so you can stream from anywhere in the world.
To top it off, CyberGhost offers simultaneous connections on up to 7 devices and an integrated VPN kill switch on its Android VPN app that makes it one of the most secure VPNs on the market. With CyberGhost, you can gain peace of mind knowing your personal data, location, and identity is safe no matter where you go.
For more in-depth information, read our CyberGhost Review.
CyberGhost Special Offer
Save 83% off your first CyberGhost VPN subscription plus get 2 months of service FREE for a limited time.
CyberGhost Special Offer
Save 83% off your first CyberGhost VPN subscription plus get 2 months of service FREE for a limited time.
3. Surfshark
pros
Free 7-day trial available
Unblocks 30+ Netflix libraries
Unlimited device connections
cons
Limited P2P servers with poor speeds
No IPv6 support can lead to data leaks
Pricey 1-month subscription
When you're in our list of Top 5 anything, it all comes down to preference. While ranked #4, Surfshark holds nothing back in the way of protection. It's viewed as one of the best VPN providers for Android for its security protocols, usability, and mobile-friendly features.
Surfshark deploys IKEv2 and OpenVPN protocols as well as Shadowsocks, an Android-only protocol that switches on when network restrictions block access. Also, while relatively young, Surfshark has a massive network of more than 3,200 servers in 63 countries. This makes it a solid VPN for users looking to unblock geo-restricted content, be it on their phone, TV, or tablet.
For more in-depth information, read our Surfshark Review.
4. Atlas VPN
pros
Extremely affordable, with a great free tier
Optimized for Netflix
Unlimited device connections
cons
No choice of protocols
Client app is basic
Only for Windows, MacOS, Android, iOS
Another solid provider for Android is Atlas VPN. For just $1.29 per month, you can enjoy 4K streaming, P2P support for torrenting, and unlimited device connections with a single subscription. Moreover, Atlas network is optimized for streaming Netflix, adding new servers every day that are fully capable of delivering the speeds needed for heavy usage. 
In regards to privacy and security, Atlas VPN logs no user data and employs AES 256-bit encryption to thwart ISPs throttling your speeds and hackers from accessing your data. This provider has also enlisted the help of an independent auditor, VerSprite, to conduct a security audit on Atlas' service – which was verified. Not many premium VPNs can say that today.
Its Android app does require Android 6 or newer, but that's common for most VPNs (as you should update your devices as needed). The app displays an impressive, sleek design that's easy to set up and use. Subscribers get a 30-day money-back guarantee and 24/7 customer service to help you test out the service before fully committing. Trustpilot reviews are 
For more in-depth information, read our Atlas VPN Review.
5. VyprVPN
Privacy-focused VPN that's also great for streaming
Visit VyprVPN
pros
Ideal for streaming
Audited no-logs policy
Easy to use
cons
Limited payment options
iOS app lacks some features
No illegal torrents
Whether for your smartphone, smart TV, or tablet, VyprVPN is an excellent choice for Android OS. It rounds out our list of the Top 5 VPNs thanks to its viper-like speeds, IP address protection, and multi-variant encryption protocols. An industry leader in terms of privacy, VyprVPN's Android app is easy to set up and packed with the same features users get on desktop. Here's what it looks like when you download it from the Google Play Store:
In addition, VyprVPN has more than 70 server locations globally and offers 24/7 customer support, so you can browse the internet from virtually anywhere in the world without a hiccup. It also protects users from hackers and snoops with public WiFi protection and an automatically enabled Kill Switch in case of a drop in your VPN connection. If you're interested in testing it out, VyprVPN offers a 3-day trial for Android and a 30-day money-back guarantee just for you.
For more in-depth information, read our VyprVPN Review.
VPN FAQs for Android
1. What is the best VPN for Android?
There are hundreds of VPNs for Android to choose from. The top 5 VPNs we recommend are based on expert testing and research. For more options to choose from, check out our VPN reviews.
2. How do I set up a VPN on Android?
It takes less than two minutes to set up a VPN on Android:
Step 1: Navigate to your phone settings.
Step 2: Tap "Network & Internet" > "Advance" > "VPN" or search for "VPN" in the search bar.
Step 3: Select the VPN you want to connect to.
Step 4: Enter your login information.
Step 5: Tap "Connect." If you have the VPN app downloaded, the app opens.
3. Do I need an Android VPN?
While not everyone wants or needs a VPN to use their phones, it's good to have for a few reasons. A virtual private network (VPN) is a service that helps encrypt your data that is sent and received from your device to the internet. It's helpful for ad-blocking, but most importantly for security. If you have any concerns about privacy, a VPN is one way to safeguard your personal information that exists on your phone.
4. Does Android have a built-in VPN?
Yes. Android devices include a built-in (PPTP, L2TP/IPSec, and IPSec) VPN client, however, there are certain limitations of built-in VPNs that may prompt you to search for a separate VPN app. The built-in VPN for Android phone is sometimes complex to configure and doesn't include separate profiles for different users. However, if you aren't looking for all the bells and whistles, this out-of-box solution may provide the simple security you're looking for.
5. How do I stop my Android from disconnecting from my VPN?
Most Android devices come with a battery optimization feature to prolong the life of one charge as long as possible. Due to this, your Android smartphone or tablet may disconnect from your VPN when your battery reaches a critically low charge.
To prevent your Android from disconnecting your VPN, you'll need to go to your device's main settings and navigate to either your VPN or battery settings. From here you will find an option to toggle between an "Always-on" mode and a "Power Saving" mode. If you have trouble finding this, refer to your device instructions manual.
6. Is it safe to use a VPN on Android?
The primary purpose of a VPN is to create a secure connection between your device and the internet. That being said, not all VPNs are created equal. Android VPN apps in the Google Play store are the safest to use, however, some – especially free VPNs – may be tracking your internet activity unknowingly. Use AlwaysVPN to compare the best VPNs for Android and what each has to offer.