We may be compensated by our partners when you purchase products featured here. This may influence which products we write about but all opinions and reviews are independent and honest.
Contrary to Apple purists, Microsoft Windows is still the #1 PC operating system in the world. According to Statista, three in four (77%) of all desktop computers run on Windows OS. However, It's important to note that Microsoft's popularity among users probably has more to do with its low price point than it does its security. To protect your data on a PC, we recommend using a VPN while online.

There are dozens of free Microsoft VPNs to choose from in the Microsoft App Store, but be sure to do your research. The best VPNs for Windows will safely hide your IP address, minimally affect your internet speed, guarantee no-logs, and unlock geo-restricted for streaming. Our VPN experts at AlwaysVPN have sifted through leading options to bring you a list of the best VPNs for Windows in 2021. Compare the top features of each to find the right fit for your needs.
Top 5 VPNs for Windows
1. NordVPN
Logging:
Strong "no-logs" policy
pros
Slick UI, making it exceedingly easy to use
Vast array of security features
Massive list of high speed U.S. servers
cons
One of the pricier VPNs
Replaced free trial with money-back guarantee
An all-around powerhouse, NordVPN is the best VPN for Windows OS in 2021. This security giant takes extensive measures to protect users online, offering military-grade encryption, two kill switches, IP/DNS/WebRTC leak blocking, and more. Its desktop app is also very simple and clean, which is a nice perk for Windows OS devices that aren't as aesthetically pleasing.
In addition, the NordVPN app is easy to configure and comes with features like "Onion over VPN" and Double VPN for extra security. From our tests, NordVPN consistently delivers fast speeds and is a powerful content-unblocking service great for streaming and torrenting. With up to 6 simultaneous connections, users can multitask on various devices without worrying about their online safety. If you need a reliable Windows VPN, NordVPN is a strong contender.
For more in-depth information, read our NordVPN Review.
2. ExpressVPN
Logging:
Strong "no-logs" policy
pros
Fast, reliable speeds
Zero logs policy
Safe, unrestricted torrenting/P2P
Unlocks Netflix, BBC iPlayer & more
3,000+ servers in 94 countries
cons
No kill switch on iOS
More expensive price point
Only 5 simultaneous connections
Slightly more expensive than NordVPN, ExpressVPN is still an excellent service for Windows. Delivering excellent speeds on Windows PCs, ExpressVPN is known for having a massive VPN server network spanning 94 countries. ExpressVPN's fast speeds and ability to unblock geo-restricted content like Netflix, and BBC iPlayer are great news for streaming and torrenting fans. It also uses AES 256-bit encryption as standard, so you don't have to worry about your personal data falling into the wrong hands on your Windows PC.
No matter your experience level, ExpressVPN has a user-friendly interface and simple configuration that anyone can intuitively operate. You can test ExpressVPN through its 7-day free trial and see how it fits into your digital routine.
For more in-depth information, read our ExpressVPN Review.
3. CyberGhost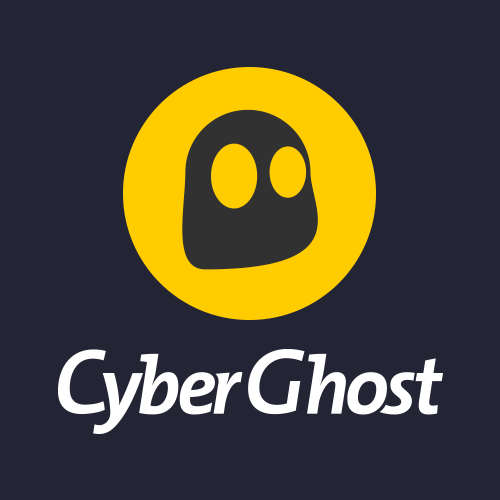 Logging:
Strong "no-logs" policy
pros
Fast, secure and easy to use
Top pick for streaming
Allows Torrenting/P2P
cons
Logs some anonymous data
Doesn't work with Chromebook
Primarily designed for streaming fans, CyberGhost is another strong heavyweight among Windows VPNs. CyberGhost is a fully-featured VPN for Windows devices and offers up to 7 simultaneous connections per subscription. Its network consists of 6,200+ servers in 90 countries and supports online activities including streaming, torrenting, and P2P traffic through its dedicated servers.
In its Windows VPN app, users can take advantage of CyberGhost features such as IP configuration, anonymization, and more. If you're looking for an affordable Windows VPN that offers a variety of features, CyberGhost is worth looking into.
For more in-depth information, read our CyberGhost VPN Review.
4. IPVanish
Logging:
Solid "no-logs" policy
pros
Supports torrenting & P2P
Dynamic IP addresses
Zero-logs policy
No IP address/DNS/IPV6 leaks
Up to 10 simultaneous connections
cons
Cluttered interface
Under 5 Eyes surveillance
Doesn't work in China
Coming in fourth, IPVanish is a great VPN for Windows, particularly if you want to stream or torrent anonymously. It's a quality service that supports torrenting and P2P content on all 1,600+ servers within its network and offers over 40,000 IP addresses to choose from. Even better, IPVanish gives Windows clients the ability to configure settings including OpenVPN scrambling, port selection, and split tunneling, so users feel safe online.
An added perk is IPVanish offering up to 10 simultaneous connections, which is both excellent for heavy users and higher than other premium VPN providers. IPVanish offers a 30-day money-back guarantee, so users can run their own tests for one month before going all in. If you're a Windows user, IPVanish may be right for you.
For more in-depth information, read our IPVanish VPN Review.
5. Norton Secure VPN
Logging:
Solid "no-logs" policy
pros
60-day money back guarantee
Up to 10 simultaneous connections
Very fast on nearby servers
Affordable, flexible pricing
cons
No VPN kill switch
Torrenting blocked on servers
Small server network
Last but not least, Norton Secure VPN closes out our list of top VPNs for Windows. Coupled with its robust security tools, Norton Secure VPN offers standard privacy measures for all Windows PCs. When tested by our experts, Norton delivered some of the fastest speeds for nearby servers, and its VPN app was quite easy to navigate. Norton Secure VPN is also a cheaper VPN compared to other providers that made our top list, which bodes well for users who similarly prefer low-cost Windows devices.
Like IPVanish, Norton Secure VPN supports up to 10 simultaneous connections and swears by its no-logs policy, giving users the flexibility they need to protect all their PCs. Norton Secure VPN also offers an unusually long 60-day money-back guarantee on annual plans, so you have nothing to lose by testing it out.
For more in-depth information, read our Norton Secure VPN Review.
Best VPN for Windows FAQs
1. Which Windows VPN is the fastest?
While there are many VPNs to choose from for Windows OS, our top picks include ExpressVPN and NordVPN. ExpressVPN offers over 3,000 high-speed servers with minimal speed delays, content-blocking capability, and zero user tracking. NordVPN comes with up to six PC connections, about 5,500 servers, a customizable and user-friendly Windows app, and supports up to 1 Gbps download speeds. If you have a Windows 10 or older PC, you can't go wrong with either VPN provider.
2. Which Windows VPN is the safest?
You can't go wrong with any market-leading VPN today, however, our top pick for the fastest Windows VPN is NordVPN. With roughly 5,500 high-speed servers in 58 countries, NordVPN ranks highest for its performance on Windows operating systems. It can support blazing download speeds up to 1 Gbps and packs a lot of features into its small price. You can also enjoy unblocked content, Adblocker functionality, and 24/7 live chat support service with NordVPN.
3. How do I use a VPN on Windows?
Using a VPN on a Windows PC is no different than using it on a Mac desktop. You simply have to enable the VPN of your choice in your "Network" settings to start browsing on a secure connection.
Navigate to your "Network" icon in the bottom right corner taskbar and select the VPN connection you want to use. Wait for it to connect. Then, start browsing in peace.
4. How do I set up a VPN on Windows 10?
To set up and create your personal VPN profile on Windows 10, follow these steps:
Navigate to the Start button and select "Settings" > "Network & Internet" > "VPN" > "Add a VPN connection"

Within "Add a VPN connection," select Windows (built-in).

In the Connection name box, enter a recognizable name to personalize your VPN (e.g. "My VPN"). When you want to use your VPN, this is the name you'll choose when connecting to it.

Next, enter the address for the VPN server you have into the "Server Name or Address" box.

Then, enter your sign-in info if prompted.d

Select "Save."

Navigate to the "Network" icon in the bottom right corner taskbar and select the VPN connection you want to use.

Start browsing on your now secure and private connection.
5. How do I set up a VPN on Windows 8?
Similar to Windows 7, navigate to the Start button on your Windows 8 PC and open your "Network and Sharing Center" tab. From there, follow these steps:
Select "Set up a new connection or network."

Choose your connection option – in this case, "Connect to a Workplace." – and click "Next."

Then, select "Use my internet connection (VPN)."

Enter your VPN server address and subscription credentials if needed

Navigate to the bottom right corner and select your "Network" tab.

Find your VPN name in the list of connections and select it. You're now securely connected to the internet using a VPN.
6. How do I set up a VPN on Windows 7?
Windows 7 is an older version of Windows software that has slightly different settings. The same principle applies, though. You'll want to navigate to your Network settings and configure a new connection – in this case, your personal VPN.
From the "Start" button, navigate to the "Network and Sharing Center" tab and find the option listed below to "Set up a new connection or network." From there you'll want to follow these steps below:
Click on "Connect to a Workplace" > "Use my internet connection (VPN)". From there, enter in your VPN server address and credentials to set up your VPN. 
Note: take a shortcut to set up a VPN on Windows 7 by clicking on the "Start" button in the bottom left corner and typing in "VPN" to the search bar. This will take you straight to a "Set up a virtual private network (VPN) connection" window.