In general, it's always safer using a VPN versus trusting your internet service provider or local government to respect your privacy. If you live in Canada, there really shouldn't be any debate about getting one. Due to Canada's invasive online surveillance and the fact that most of its internet traffic runs through both Canadian and US data centers, we recommend using a VPN at all times.
A quality VPN today won't log your personal data. It'll also hide your IP address from online snoopers, and bypass international firewalls in places like the UK and China. We analyzed over thirty VPNs on their privacy practices, network size, and connection performance to determine the five best Canada VPNs in 2022. Check out who made the list below.
Top 5 VPNs for Canada
1. NordVPN
pros
Sleek app that's easy to use
Vast array of security features
Fast download speeds
cons
Expensive short-term plan
Does not accept PayPal
Basic browser extensions
Based in Panama, NordVPN is the best VPN for Canadian users. It's fast, private, and secured by military-grade encryption. Better yet, NordVPN has a no-logs policy verified by third-party auditors, PwC and VerSprite, which speaks to user data and their anonymity online.
For beginner users, NordVPN is especially nice since its app is super sleek, widely compatible, and easy to configure. To connect to a server, all one needs to do is open up the NordVPN app on their device or OS, select a region or server, and click connect. 
In Canada alone, NordVPN offers over 480 servers to choose from in Montreal, Toronto, and Vancouver. All Canada servers are optimized for P2P torrenting and also deliver the fast speeds you'd hope for when streaming or gaming online. NordVPN subscriptions cost as little as $4.13 per month when you sign up for the longer 2-year plan.
For more in-depth information, read our NordVPN Review.
NordVPN New Year Deal!
Snag a 2-year NordVPN subscription for $3.29/mo., and save 72% on your online privacy.
NordVPN New Year Deal!
Snag a 2-year NordVPN subscription for $3.29/mo., and save 72% on your online privacy.
2. CyberGhost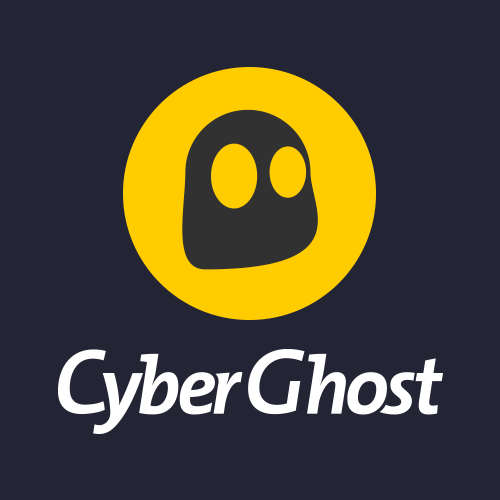 pros
Fast, secure and easy to use
Supports torrenting/P2P
Offers dedicated streaming servers
cons
No OpenVPN option on Mac and iOS
Doesn't work with Chromebook
Router config. requires a learning curve
Users in Canada and abroad can appreciate the efficiency of CyberGhost. It's one of the most affordable and easy-to-use VPNs on the market and offers 7,400+ servers worldwide – 336 of which are located in Canada. Its intuitive app makes setup and usability a breeze. Not to mention, subscribers get up to 7 simultaneous connections on a variety of devices and platforms.
If you're looking for a little more internet freedom, CyberGhost is an excellent choice. CyberGhost never collects logs, and its servers are optimized for streaming and P2P support around the world. Not to mention, server location minimally affected speeds during our testing, meaning on both near and far connections speeds remain consistent. You can take advantage of the one-day VPN free trial or its 45-day money-back guarantee to test CyberGhost out before fully committing.
For more in-depth information, read our CyberGhost VPN Review.
3. Surfshark
pros
Free 7-day trial available
Unblocks 30+ Netflix libraries
Unlimited device connections
cons
Limited P2P servers with poor speeds
No IPv6 support can lead to data leaks
Pricey 1-month subscription
With Surfshark, you don't have to compromise performance for a lower price. This reliable VPN is super cheap and great for streaming in Canada and abroad. It also offers unlimited bandwidth on fast servers (partly thanks to its ability to thwart ISP speed throttling), supports torrenting, and employs top-notch AES encryption. This allows users to maximize their entertainment experience without skimping on privacy.
Surfshark is able to access websites in Quebec and unblock 15 Netflix libraries – in particular, Netflix US and Netflix UK – which are harder to bypass than most streaming services. In the short time it began operating, Surfshark has built an impressive network that spans 63 countries. In Canada alone, it runs 90 local servers in Montreal, Toronto, and Vancouver.
Another advantage of Surfshark is that it's headquartered in the British Virgin Islands, which is one of the safest jurisdictions for a VPN. Better yet, Surfshark practices a no-logs policy and offers a 30-day money-back guarantee, so you can safely test it out for yourself before fully committing.
For more in-depth information, read our Surfshark VPN Review.
Surfshark New Year Deal!
This New Year, save 81% on a 2-Year Surfshark VPN plan for only $2.49/mo. You read that right!
Surfshark New Year Deal!
This New Year, save 81% on a 2-Year Surfshark VPN plan for only $2.49/mo. You read that right!
4. Private Internet Access
pros
Affordable premium subscriptions
Up to 10 simultaneous connections
Secure & customizable encryption
cons
Room for interface improvements
Limited advanced features
Lacking recent no-logs policy audit
Overall, Private Internet Access is arguably the best VPN for Canadian users – it's fast, collects zero logs, and offers more Canadian servers than any other provider. While its Colorado HQ puts it under Five Eyes jurisdiction, we're confident recommending PIA so highly thanks to its verified logging practices and open-source code that can be viewed by anyone. Even if a Canadian court were to subpoena customer data, PIA would have nothing to hand over.
Additionally, PIA's server network consists of 35,000+ servers across 78 countries, which helps improve connection speeds. In Canada, Private Internet Access offers nearly 4,300 VPN and proxy servers spread across four provinces – Montreal, Ontario, Toronto, and Vancouver. Most were able to unblock US Netflix, BBC iPlayer, and Hulu. About 50% of its remaining servers are conveniently located south of the border in the United States.
With up to 10 device connections and pricing as low as $2.69 per month, PIA is a reliable Canada VPN. It can easily hide your IP address, securely encrypt your data, and open the gates to geo-restricted TV shows, movies, and sports you'd otherwise miss out on.
For more in-depth information, read our Private Internet Access VPN Review.
5. IPVanish
pros
Supports torrenting & P2P
Zero data leaks detected
Unlimited device connections
cons
Cluttered interface
Under 5 Eyes surveillance
Doesn't work in China
IPvanish is another reputable VPN that's excellent for Canada. It's based in the US (Orlando, Florida), and while we don't like this Five Eyes jurisdiction, we feel comfortable recommending IPVanish due to its strict no-logs policy. It also employs industry-standard encryption and offers advanced settings that include port selection, split tunneling, and an automatic kill switch.
If security or entertainment matters to you, IPVanish is a solid choice. It passes as a trustworthy VPN and is actually tailor-made for devices and platforms like Kodi, Firestick, and Netflix. It also offers 50+ Canadian servers and 900+ US servers that support streaming and torrenting.
The IPVanish app covers up to 10 simultaneous connections and is compatible with most major platforms and devices. If interested, consider trying IPVanish out risk-free for 30 days to see what works for you.
For more in-depth information, read our IPVanish VPN Review.
Canada VPN FAQs
1. Are VPNs legal in Canada?
Yes, VPNs are perfectly legal to use in Canada. Thanks to the ever-changing privacy laws in this country, we highly recommend using one when accessing a Canadian server.
However, you're not exempt from following Canadian law when using a VPN. Any activity that is illegal in Canada is still prohibited.
2. How much do VPNs cost in Canada?
VPN pricing varies depending on the quality of service and the term length you choose for your plan. With a few country exceptions, you can use just about any VPN anywhere in the world. However, only a few top-rated providers offer server locations that span the globe.
Some of the best VPNs cost less than a gallon of gas per month. You can get a premium VPN for as little as $1.66 (CAD$2.07) per month when opting for a multi-year subscription. After these special promotions end, though, you can expect to pay as much as $12.99 (CAD$16.16) per month unless you switch to a different VPN provider.
Explore the best VPN deals available in 2022.
3. How do I watch Canada TV from the US?
Modern Family. Workin' Moms. These are just a few Canadian sitcoms you may be missing out on if you live outside Canada. With the right VPN, though, you can easily access these geo-restricted shows and more.
A quality VPN will be able to hide your IP address and unblock content from other regions as long as it offers IP addresses in the location you're trying to access. Explore our VPNs above and start watching your favorite Canadian shows today.
4. Are free VPNs for Canada any good?
While we always recommend going for a premium VPN, there are a few free VPNs worth looking into. Most free VPNs are a stripped-down version of their paid plans, with fewer features and server locations to choose from.
After extensive research and testing, we've gathered the best free and cheap VPNs that passed our speed, IP leak, and streaming tests.