Similar to other web browsers like Firefox and Microsoft Edge, Google Chrome is far from private. By default, Chrome automatically saves your browsing history, stored passwords, and bookmarks to Google's servers, which is then passed along to advertisers and other data-centric companies for marketing and analytics purposes. Its worldwide users of more than 1 billion continue to grow, and with it, so do users' privacy concerns. To offset this, many people use a virtual private network.

The best VPNs for Chrome will hide your IP address and secure your web connections (e.g. when you visit sites without "HTTPS"). In addition, they should unblock content and keep your data safe from online snoopers. To help you make a more informed decision about which VPN to use, we tested hundreds of VPNS. Then, we compiled this list of the best VPNs for Chrome in 2021 – all tested and reviewed by our experts.
Top 5 VPNs for Chrome
| # | Provider | |
| --- | --- | --- |
| 1 | NordVPN | #1 Chrome VPN specialized in airtight encryption and browser safety Read More |
| 2 | CyberGhost | All-in-one solution with a large network, streaming capability, and a secure browser extension Read More |
| 3 | Surfshark | Budget-friendly service with a dedicated Chrome extension and a verifiable 3rd-party audit Read More |
| 4 | Private Internet Access | Established VPN with advanced security measures and a user-friendly extension Read More |
| 5 | ExpressVPN | A fully-featured extension packed with all the capabilities of its desktop app Read More |
1. NordVPN
pros
Slick UI, making it exceedingly easy to use
Vast array of security features
Massive list of high speed U.S. servers
cons
One of the pricier VPNs
Replaced free trial with money-back guarantee
Ranked #1 overall, NordVPN is the most powerful VPN for Chrome, hands down. Users like its versatile functionality, fast connection speeds, and user-friendly Chrome extension app. They also enjoy NordVPN's massive 5,500+ server network worldwide, which runs on a fully encrypted AES-256 system and boasts of a verified zero-logs policy.
The Chrome extension NordVPN includes as part of its subscription also comes with a built-in ad-blocker as well as a WebRTC leak blocker that prevents security vulnerabilities while inside a browser window. Cheaper than most premium VPNs (on a 3-year plan), NordVPN is the perfect solution for users looking to protect themselves in the Chrome browser.
For more in-depth information, read our NordVPN Review.
NordVPN Special Offer
Take back your privacy! Get a 2-year subscription for 72% off + 3 EXTRA months free for a limited time.
NordVPN Special Offer
Take back your privacy! Get a 2-year subscription for 72% off + 3 EXTRA months free for a limited time.
2. CyberGhost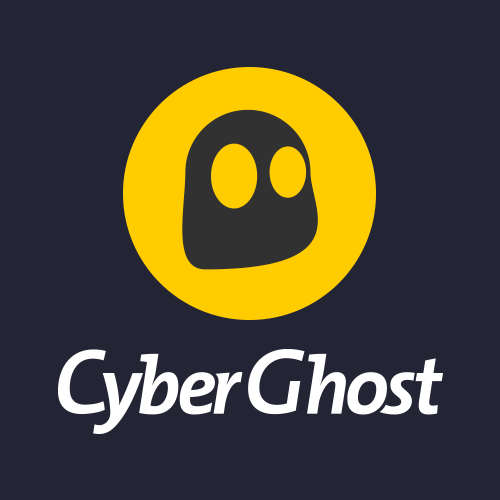 pros
Fast, secure and easy to use
Top pick for streaming
Allows Torrenting/P2P
cons
Logs some anonymous data
Only offers a short 1-day trial
Known as one of the best VPNs of 2021, CyberGhost pulls in second place with its free Chrome VPN extension. Although you can enjoy more features with its paid version, CyberGhost's dedicated browser extension works without installing a desktop client, so it's very simple to set up and use. CyberGhost also has unlimited free data and a good selection of free servers to choose from – 8 servers in 4 countries – which makes it a solid choice among free VPNs.
For even more control, users can upgrade to CyberGhost's paid subscription and enjoy a larger network with 6,200+ servers across 90 countries. Users also get strong streaming functionality that unblocks content from popular libraries like Netflix and BBC iPlayer with ease. While it's not quite as robust as NordVPN, CyberGhost is still a powerful and well-rounded VPN for Chrome.
For more in-depth information, read our CyberGhost Review.
CyberGhost Special Offer
Save 83% off your first CyberGhost VPN subscription plus get 2 months of service FREE for a limited time.
CyberGhost Special Offer
Save 83% off your first CyberGhost VPN subscription plus get 2 months of service FREE for a limited time.
3. Surfshark
pros
Great value for the money
Top pick for major streaming sites
Unlimited device connections
cons
Barebones audit of logging policy
Limited P2P servers with poor speeds
Fairly new to the VPN market, Surfshark quickly made a name for itself with its highly functional service and growing network. Verified by independent auditor Cure53, Surfshark offers a dedicated Chrome extension that rivals seasoned competitors as far as features go. Surfshark's in-browser extension, available on the Chrome store, comes with an anti-malware tool that thwarts ads and phishing. In addition, Surfshark is great at unblocking entertainment websites like Netflix, Disney+, and Hulu, as well as beating online censorship and promising zero logs.
To top it off, Surfshark offers unlimited connections per subscription, which is rare even among premium providers. You can test out Surfshark to see if you like it, taking advantage of their 30-day money-back guarantee on any of their three plans. We have a hunch that you won't be needing a refund once you try it, though.
For more in-depth information, read our Surfshark Review.
4. Private Internet Access
pros
Verified zero-logs policy
Up to 10 simultaneous connections
PIA uses open source software
One of the few VPNs that can unblock streaming sites
cons
Could improve UI
Limited additional features
Private Internet Access (PIA), a VPN making its way through the ranks each day, is a seasoned VPN service with a reputation that precedes itself. Known for its vast server network and impressive connection speeds, PIA packs a lot of features into its service – including a user-friendly proxy Chrome extension. Like ExpressVPN, Private Internet Access incorporates security measures like WebRTC leak protection, Squid HTTPS, and camera/microphone blocking. 
Most recently, PIA started improving its streaming game, able to unblock geo-restricted content on websites like Netflix and BBC iPlayer. If you're looking for a solid VPN Chrome extension, Private Internet Access is a strong contender.
For more in-depth information, read our Private Internet Access review.
5. ExpressVPN
pros
Safe, unrestricted torrenting/P2P
Unlocks Netflix, BBC iPlayer & more
3,000+ servers in 94 countries
cons
No kill switch on iOS
More expensive price point
Only 5 simultaneous connections
Rounding out our list, ExpressVPN is one of the strongest VPN services for Chrome, bar none. Its browser extension is a full extension – not a proxy like other VPN providers – and is packed with all the capabilities of a desktop app. Connecting to ExpressVPN in-browser will give a user full protection on their device, not just their browser traffic.
In addition to ExpressVPN's functionality, you get bonus security features for Chrome. These include WebRTC blocking, HTTPS Everywhere, and location spoofing so you can keep your browsing history and personal information locked down. Unlike other free and proxy VPN solutions, ExpressVPN gives users the same streaming ability in-browser. So, no matter if you're abroad or at home, you'll never miss your favorite show. If you're looking for a reliable VPN, look no further than ExpressVPN.
For more in-depth information, read our ExpressVPN Review.
VPN FAQs for Chrome
1. How do I add a VPN on Chrome?
This depends on whether you're using a VPN app or a VPN Chrome extension. If you're using a VPN app, the first thing you have to do is import your digital certificate authority (CA) by navigating to chrome://settings/certificates. From there, click into the "Authorities" table and press "Import." Then, select your CA certificate name and follow the onscreen prompts.
If you're using a Google Chrome extension, simply navigate to the Chrome Web Store and select the VPN extension of your choice. Once the extension has downloaded, you can create an account, select "Connect" once logged in, and start browsing! You can even pin your VPN extension to your extensions tab in the top right corner of your Chrome browser screen.
2. How do I use a VPN on Chrome?
Once your VPN is set up in Chrome, all you need to do is make sure it's turned on. If it isn't, simply toggle the extension to "Running" or "On," and start browsing your favorite websites. Your connection is now encrypted.
3. How do I change my VPN on Chrome?
If you wish to change your VPN on Chrome, simply deactivate and/or delete your current VPN service and select the new VPN you want. Follow the same setup instructions above to activate it in your Google Chrome browser, and start visiting websites securely. 
Note: steps will be slightly different for VPN apps vs. VPN Chrome extensions, so be sure to know which software you're using before changing any device settings.
4. What are the top features I should look for in a VPN for Google Chrome?
When shopping for a VPN for Chrome, you always want to keep privacy capabilities in mind. Google Chrome isn't a private web browser, so the best VPN Chrome extensions will hide your IP address, secure your web connections (e.g. when you visit sites without "HTTPS"), and unblock international content like Netflix and Disney+.
5. What is a browser extension?
A browser extension is a web browser add-on that routes all of your browser traffic through a particular VPN server. This means that rather than using the internet unprotected, your browsing history is encrypted and your real-time location and IP address are hidden from others.
Depending on which VPN extension you go with, your data may be subject to tracking anyway, so be sure to check where your VPN's servers are located and what laws that country places on such data before using one.
6. What is the difference between a VPN app and a Google Chrome VPN extension?
While people may use these terms interchangeably, both VPN services operate differently. In general, a VPN application (or "app" for short) is a more secure solution as it encrypts all data passing between your device and the internet. It also isn't limited to just one web browser. Whereas a VPN extension for Chrome normally works only with HTTPS protocol and renders your privacy subject to the security of your browser (which isn't always secure).
Luckily, a VPN browser extension is included in most VPN providers' subscriptions, so you can have more flexibility and control over your browsing activity.