We may be compensated by our partners when you purchase products featured here. This may influence which products we write about but all opinions and reviews are independent and honest.
When it comes to online gaming, a big myth that halts people from investing in a VPN is the concern over internet performance and potential lag. Although this might be the case if you're using a bandwidth-limited free VPN service, there are dozens of high-quality VPN apps you can purchase for a small monthly fee that can actually improve your online experience.

The best VPN for gaming will safely hide your IP address, bypass geo-restrictions on online games, and protect you against DDoS attacks. It will also run at fast speeds, reduce ping times, and prevent your ISP from throttling your internet speed. Our experts at AlwaysVPN have done the research to find the best VPN options. Explore the top 5 VPNs for gaming below to see which one suits you best.
Top 5 VPNs for Gaming
1. NordVPN
Logging:
Strong "no-logs" policy
pros
Slick UI, making it exceedingly easy to use
Vast array of security features
Massive list of high speed U.S. servers
cons
One of the pricier VPNs
Replaced free trial with money-back guarantee
Best overall, NordVPN is a feature-rich service that provides censorship-unblocking capability and a strict zero-logs policy, which gives gamers the access and anonymity they need online. It also delivers some of the fastest connection speeds we've seen and has over 5,500 servers in 59 countries, which heavy users rely on if they wish to bypass international firewalls and geo-restricted content.
Additionally, NordVPN applications are user-friendly and work across all platforms such as Android, iOS, MacOS, Windows, and Linux. It also comes with a proprietary SmartPlay DNS feature, which works on any gaming console that allows users to change DNS settings. If gaming is your main interest, we recommend testing out NordVPN.
For more in-depth information, read our NordVPN Review.
2. ExpressVPN
Logging:
Strong "no-logs" policy
pros
Fast, reliable speeds
Zero logs policy
Safe, unrestricted torrenting/P2P
Unlocks Netflix, BBC iPlayer & more
3,000+ servers in 94 countries
cons
No kill switch on iOS
More expensive price point
Only 5 simultaneous connections
For gamers, ExpressVPN is a great alternative to NordVPN. Coming in second, ExpressVPN has a massive server network and content-unblocking ability gamers rely on. Its network consists of over 3,000 servers across 94 countries of which we recorded very fast connection speeds and impressively low ping times and latency. In addition, ExpressVPN allows up to 5 simultaneous device connections. These features alone appeal to gamers who need fast speeds and large networks for streaming 4K videos and downloading P2P content.
Better yet, ExpressVPN offers step-by-step instructions on how to leverage its MediaStreamer (Smart DNS), so users can configure gaming consoles like PlayStation4 and Xbox. With ExpressVPN, gamers don't have to worry about significant speed loss, server locations, or configurations. All of that, and more, is included with a subscription.
For more in-depth information, read our ExpressVPN Review.
3. CyberGhost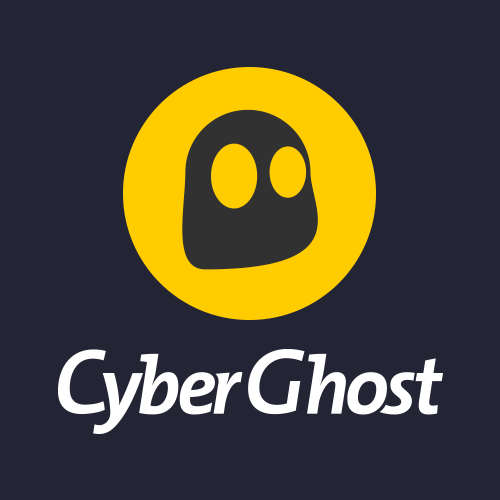 Logging:
Strong "no-logs" policy
pros
Fast, secure and easy to use
Top pick for streaming
Allows Torrenting/P2P
cons
Logs some anonymous data
Doesn't work with Chromebook
If you're looking for a gaming VPN on a budget, CyberGhost is a great option. It has a huge server network and offers an advanced Smart DNS feature that allows users to unlock geo-restricted content on most gaming consoles. To top it off, CyberGhost has fast same-country speeds and dedicated VPN servers specifically for downloading 4K videos and sharing P2P content.
CyberGhost also offers simultaneous connections on up to 7 devices, so you can set up your VPN on multiple gaming consoles at once. If you prefer to cover your bases first, CyberGhost has an extended 45-day money-back guarantee for users to try their service. Or, if you want to learn more about CyberGhost's features, check out our CyberGhost Review for more detail.
4. Surfshark
Logging:
Strong "no-logs" policy
pros
Great value for the money
Top pick for major streaming sites
Unlimited device connections
cons
Barebones audit of logging policy
Limited P2P servers with poor speeds
Overall, Surfshark is a solid VPN for gaming and torrenting P2P content. Although it's a newcomer in the VPN market, Surfshark is steadily growing its server network, with 1,700+ VPN servers across 63 countries. Not to mention, Surfshark has a SmartDNS feature that works with most gaming consoles and records ping time as low as 14ms. A key differentiator between Surfshark and other VPNs is its unlimited device connections, which is great for heavy users. 
Surfshark runs on a very user-friendly interface and offers industry-low pricing many VPNs can't beat. It also comes with unlimited bandwidth and consistently delivers fast connection speeds for 4K videos, large file downloads, and uninterrupted gaming. Its simple setup and 30-day money-back guarantee make it a top choice to consider.
For more in-depth information, read our Surfshark VPN Review.
5. Private Internet Access
Logging:
Strong "no-logs" policy
pros
Verified zero-logs policy
Up to 10 simultaneous connections
PIA uses open source software
One of the few VPNs that can unblock streaming sites
cons
Could improve UI
Limited additional features
Rivaling its competitors, Private Internet Access (PIA) is one of the best VPNs for gaming thanks to its massive server network and long-standing reputation as a safe VPN. It reports very fast speeds on unrestricted U.S., UK, Netherlands, Canada, Romania, Germany, France, Sweden, and Swiss-based internet services and has 11,000+ servers across 74 countries, giving users substantial coverage.
In addition, PIA is one of the few VPN providers able to unblock a wide variety of streaming services like Netflix and Amazon Prime Video. And, while it doesn't come with a SmartDNS feature, it does come with router-level support, so users can still connect to their VPN on any gaming consoles such as PlayStation, Nintendo Switch, and more. This, paired with PIA's low pricing of $2.69/mo., make Private Internet Access a quality VPN for gaming.
For more in-depth information, read our Private Internet Access VPN Review.
Best VPN for Gaming 2021 FAQs
1. How do I set up a VPN for gaming?
There are multiple ways to set up a VPN for a gaming console, such as an Xbox, Nintendo Switch, or PlayStation. You can go through either your gaming console or WiFi router to configure your VPN and start gaming securely.
If you have a VPN Smart DNS, all you have to do is navigate to your gaming console's DNS settings and update the DNS credentials section with the login information your VPN service provided you. Some VPNs that come with Smart DNS functionality for the above consoles listed are CyberGhost, ExpressVPN, or Surfshark.
For those using a VPN without a Smart DNS feature, you can either use a pre-configured VPN router that simply requires login information or configure your existing router to connect with your VPN service following the instructions from your router manual.
2. How does a VPN affect gaming?
The best VPN for online gaming will provide many benefits for security, privacy, and online performance. The most important benefits include securing your personal data and providing browser privacy, allowing worldwide multiplayer games, significantly reducing ping time and lag, and unlocking geo-specific content to allow for early game access. Check out our list above of the five best VPNs for gaming in 2021.
3. Which VPN is more gaming-friendly?
The most gaming-friendly VPN services are those that offer Smart DNS capability as well as solid speed performance. A few VPN providers that do just that include CyberGhost and Surfshark. Our AlwaysVPN experts have compiled a list above of the top five VPNs for gaming in 2021.
4. How is gaming on a VPN?
A common misconception about gaming VPNs is that they generally impact your internet connection for the worst. Fears of long ping times and awful lag prevent many gamers from investing in secure VPN service, yet it's more important than ever before to protect your personal identity and data from hackers online.
If you invest in a gaming VPN that safely hides your IP address, delivers a quality gaming experience, and has a Smart DNS feature, you can rest assured you're protected from online threats no matter where you – or your supposed IP address – are located.
5. Do all gaming platforms support VPNs?
You can use a VPN on any gaming platform. The only caveat, however, is that not all gaming consoles allow you to directly install a VPN. Many VPN services provide apps you can download and use on clients like Windows, Mac, and Android. 
If you wish to set up a VPN for gaming, you'll most likely need to configure a VPN compatible router to connect to your VPN subscription.
6. Should I try a free VPN for gaming?
The proverbial cliché, "You get what you pay for." rings especially true for things you pay nothing for at all. While free VPN apps are a great way to test out VPN functionality and learn what you do and don't like, they are not the best. More times than not, "free" means bandwidth-limiting, semi-encrypted, and slow. That being said, there are plenty of top-performing VPNs that cost less than $15 a year to enjoy. Check out our list above of the five best VPNs for gaming in 2021 to find the right fit for you.