Playing Call of Duty is all fun and games until you encounter ISP speed throttling or DDoS attacks that slow you down. You may not automatically think to use a VPN for protection, but it can very well make or break your gaming experience.
Unfortunately, setting up a VPN on your Xbox isn't as easy as setting one up on a smartphone or desktop. Instead of directly installing it to your gaming console, you'll need a VPN with SmartDNS or router support to secure your internet connection.
The best VPNs for Xbox should help you access newly released games, thwart ISP throttling, and unblock streaming services all while protecting your personal data. It's a tall order. However, we tested and reviewed dozens of VPNs to find the best ones out there. Check out our list of the five best VPNs for Xbox One and Xbox 360 in 2022.
Top 5 VPNs for Xbox
1. CyberGhost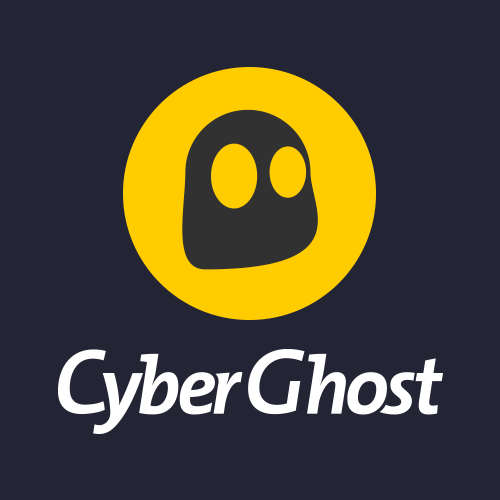 pros
Fast, secure and easy to use
Supports torrenting/P2P
Offers dedicated streaming servers
cons
No OpenVPN option on Mac and iOS
Doesn't work with Chromebook
Router config. requires a learning curve
Topping the charts, CyberGhost is the best VPN for Xbox thanks to its dedicated gaming and streaming servers and quick connection speeds. Subscribers get access to CyberGhost's 6,200+ server network across 90 country locations as well as a variety of streaming features including IP configuration and SmartDNS. Its app is one of the easiest to use and comes with instruction guides for both Xbox One and Xbox 360:
If you need true VPN protection on your Xbox, CyberGhost also supports routers, so you can take advantage of its IP/DNS leak protection and built-in kill switch. You can test CyberGhost today using its 45-day money-back guarantee to see for yourself.
For more in-depth information, read our CyberGhost VPN Review.
2. NordVPN
pros
Sleek app that's easy to use
Vast array of security features
Fast download speeds
cons
Expensive short-term plan
Does not accept PayPal
Basic browser extensions
If security is your main goal with a VPN, NordVPN is a gamer's top pick for Xbox. Users get a SmartDNS feature for unblocking geo-restricted content, DDoS protection on certain servers to prevent latency, and router support to circumvent Xbox platform restrictions.
Our test also revealed NordVPN's impressive connection speeds fit for 4K gaming as well as its ability to successfully unblock sites like Netflix and BBC iPlayer.
With a NordVPN subscription, you'd get to test all this on NordVPN's 5,500+ servers spanning 59 countries. Each plan comes with up to 6 device connections, so you can safeguard your smartphone, PC, and router all at the same time.
For more in-depth information, read our NordVPN Review.
3. ExpressVPN
pros
Fast, reliable speeds
Verified no-logs policy
Safe, unrestricted torrenting/P2P
cons
No kill switch on iOS
Pricey subscriptions
No WireGuard support
ExpressVPN is another powerhouse VPN for Xbox One and Xbox 360. During testing, it consistently delivered excellent speeds no matter how far we were from the server we chose, and it manages a large network that spans 94 countries.
For gamers, ExpressVPN is an obvious choice to land on as it comes with a dedicated router app specifically geared towards gaming consoles that's easier to install than most providers. It also offers step-by-step instructions on how to leverage its Smart DNS (branded MediaStreamer), so users can configure their Xbox for streaming in minutes.
Yes, ExpressVPN is more expensive than other VPNs, but you get what you pay for. ExpressVPN's user-friendly interface and simple configuration make it optimal for users at every experience level, and its encryption and privacy measures are unparalleled. You can test ExpressVPN free for 7 days to see how it fits into your gaming setup at home.
For more in-depth information, read our ExpressVPN Review.
4. Surfshark
pros
Free 7-day trial available
Unblocks 30+ Netflix libraries
Unlimited device connections
cons
Limited P2P servers with poor speeds
No IPv6 support can lead to data leaks
Pricey 1-month subscription
If you're looking for a fast gaming VPN on a budget, Surfshark is a go-to choice. Its cheapest two-year plan costs less than a cup of coffee, and users get unlimited device connections on a single account.
New to the VPN space, Surfshark quickly made a name for itself with its pristine security and logging practices, which are backed by independent auditor Cure53. Surfshark also offers added features like NoBorders that bypass censorship, DNS leak protection, and a kill switch for those looking to protect their traffic and login information.
You can take your pick from Surfshark's Smart DNS and router support when setting up your Xbox. With over 3,200+ servers across 63 countries, Surfshark is known for its record-low ping times on nearby servers and unblocks the most popular streaming sites.
For more in-depth information, read our Surfshark VPN Review.
5. VyprVPN
Privacy-focused VPN that's also great for streaming
Visit VyprVPN
pros
Ideal for streaming
Audited no-logs policy
Easy to use
cons
Limited payment options
iOS app lacks some features
No illegal torrents
Another Xbox One VPN to consider is VyprVPN. Its viper-like speeds and large server network are the first things users notice, but VprVPN's security and platform compatibility are also worth noting.
In addition to using AES 256-bit encryption and various protocols, VyprVPN also offers added features like VyprDNS that deters nosey third parties, VyprVPN Cloud that protects your data on the cloud, and an automatic kill switch for P2P traffic. Xbox owners that stream and share games will find this especially useful.
VyprVPN provides multiple VPN router guides for you to extend the same privacy and security protection to your Xbox connection. Some providers have no router support at all, so we are quite pleased with the resources VyprVPN supplies users.
For more in-depth information, read our VyprVPN Review.
VPN FAQs for Xbox
1. How do I use a VPN on my Xbox?
Gaming consoles are trickier to install and use VPNs on compared to other platforms like Android, iOS, and Windows. However, once you've done the legwork to set up a VPN (either through your router, shared PC connection, or SmartDNS), your gaming and streaming options increase.
You can better access geo-restricted content and gain early access to newly released games or movies. 
You can avoid speed throttling from your ISP
Your login and credit card information is better protected from third-party snoopers
Your connection speeds can actually improve if your VPN provides DDoS and leak protection
2. Does using a VPN for Xbox boost gaming speeds?
3. Can you get banned from using a VPN on Xbox One?
No, you will not get banned for using a VPN on your Xbox. While Xbox's platform doesn't support VPNs directly, there are no rules against using one if you find another way to secure your internet connection. A VPN is a safe and legal way to protect your personal data, avoid ISP throttling, and access geo-specific content when needed.
4. What is the best VPN Xbox One solution?
The best Xbox VPN needs to have consistently fast speeds, router support, Smart DNS support, and leak protection. Check out our list of the five best VPNs for Xbox One above.
5. Can I use a free VPN on my Xbox?
Yes, you can use a free VPN for Xbox. Technically, you can use any VPN for your gaming console so long as it works on your computer and you connect both devices to the internet through your PC. There are a handful of free VPNs that do the job well, but on the whole, we recommend using a premium VPN if you have the means.
Free VPNs usually come with limited bandwidth (500MB – 10GB per month depending on the provider) which is enough for about a week of gaming. They also have questionable logging practices and throttle internet speed. Check out the five best VPNs for gaming before settling for a free provider.
6. How do I install a VPN on my Xbox One console?
Xbox does not support native VPN apps, but there are ways around that. Here are three solutions you can try to set up a secure VPN connection for your Xbox 360, Xbox One, or Xbox One S:
The first way to use a VPN while gaming is to set up a Smart DNS directly on your gaming console. This is the fastest way to unblock geo-restricted content, but it won't provide online protection as it can't hide your IP address or encrypt your data.
The second option is to share your VPN connection from your PC with your Xbox using an ethernet cord. This limits the number of spots you can place your gaming setup at home, but it's a sure way to protect your internet connection.
The third solution is to connect your VPN to your internet router – securing not just your VPN Xbox One but all your devices connected to your home network. This is the safest and best way to use a VPN for Xbox, though it can cost more money if you don't already have a VPN-supported router.