Setting up a VPN on your smartphone or PC is a walk in the park compared to gaming consoles. In fact, Sony PlayStation doesn't support VPN apps on its platform. This means you can't download a VPN directly from its app store or even sideload one. Instead, you'll need a VPN with router support or SmartDNS technology to secure your internet connection.
The best PlayStation VPN will help you get early access to new PS4 games, unblock streaming sites, and improve connection speeds all while protecting your login information. After testing dozens of providers, we found the five best VPNs for PS4 and PS5 below.
Top 5 VPNs for PlayStation
1. NordVPN
pros
Sleek app that's easy to use
Vast array of security features
Fast download speeds
cons
Expensive short-term plan
Does not accept PayPal
Basic browser extensions
If you want your PS4 as secure as possible, NordVPN is one of the most secure solutions on the market. Users get SmartDNS for unblocking geo-restricted content, DDoS protection on certain servers to prevent lag, and router support to circumvent Sony's tough platform guidelines.
From our tests, NordVPN also proved to be a solid streaming VPN. It delivered impressive connection speeds fit for 4K gaming and successfully accessed US and UK Netflix as well as BBC iPlayer and Hulu. This is all thanks to its massive network which consists of 5,500+ servers across 59 countries.
In addition, NordVPN comes with up to 6 simultaneous connections and AES 256-bit encryption, so both your router and computer are protected at all times.
For more in-depth information, read our NordVPN Review.
2. CyberGhost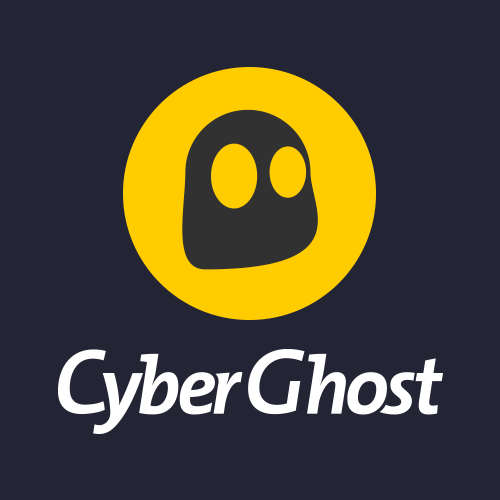 pros
Fast, secure and easy to use
Supports torrenting/P2P
Offers dedicated streaming servers
cons
No OpenVPN option on Mac and iOS
Doesn't work with Chromebook
Router config. requires a learning curve
CyberGhost is another powerful VPN for gaming thanks to its dedicated streaming servers and fast connection speeds.
Subscribers gain access to CyberGhost's server network with 90 country locations and a variety of streaming features including IP configuration and SmartDNS. CyberGhost even promotes a list of streaming sites it can unblock if gaming isn't your main priority. Access more content from platforms like Netflix and Disney+ libraries previously blocked from your local account.
If you need true VPN protection, CyberGhost supports routers, so you can take advantage of its IP/DNS leak protection and built-in kill switch. You can test CyberGhost out for yourself with its 45-day money-back guarantee.
For more in-depth information, read our CyberGhost VPN Review.
3. Surfshark
pros
Free 7-day trial available
Unblocks 30+ Netflix libraries
Unlimited device connections
cons
Limited P2P servers with poor speeds
No IPv6 support can lead to data leaks
Pricey 1-month subscription
If you're looking for a fast gaming VPN on a budget, Surfshark is a great option. It has one of the cheapest VPN plans on the market and is backed by independent auditor Cure53 for security and logging practices.
Surfshark also offers unlimited connections, so users that stream on multiple devices won't have to compromise their privacy when they switch screens.
You can take your pick from Surfshark's Smart DNS and router support when setting up your PlayStation. Whichever you choose, your connection speeds should be minimally affected – especially on nearby servers. Surfshark manages a network of 3,200+ servers across 63 countries, giving you better access to games and movies than most VPNs available.
For more in-depth information, read our Surfshark VPN Review.
4. ExpressVPN
pros
Fast, reliable speeds
Verified no-logs policy
Safe, unrestricted torrenting/P2P
cons
No kill switch on iOS
Pricey subscriptions
No WireGuard support
ExpressVPN is another excellent VPN for PS4 and PS5. It consistently delivers fast speeds no matter your distance from its server and manages a network that spans 94 countries.
For gamers, ExpressVPN is a go-to choice as it comes with a dedicated router app that's easier to install than most providers. It also offers step-by-step instructions on how to leverage its MediaStreamer (Smart DNS), so users can configure their gaming consoles and start streaming right away.
Though ExpressVPN is more expensive than some VPNs, you get what you pay for – and then some. ExpressVPN's user-friendly interface and simple configuration make it optimal for users at every experience level. You can test ExpressVPN using its 7-day free trial to see how it fits into your gaming setup.
For more in-depth information, read our ExpressVPN Review.
5. Hola VPN
pros
Freemium business model
A large network & great speeds
Very easy to install & use
cons
Limited privacy features
Freemium version logs data
No third-party audit
Hola VPN is a great option for PlayStation gamers to enjoy zero lagging and beautiful HD streaming. It only takes a few minutes to install and has a sleek, easy-to-use app experience.
With Hola VPN, you can access 1,000+ servers worldwide, which optimizes your ability to gain faster speeds for PS4 and PS5 gaming. Hola VPN is also compatible with iOS, Android, Firefox, Windows, and many other devices and platforms (see below).
Keep in mind, Hola VPN does offer a free tier for users. But, if you're looking for a service with reliable security and privacy protocols, we recommend upgrading to a premium paid version.
VPN FAQs for PlayStation
1. Why do I need a PS4 VPN?
If you use your PlayStation to stream shows or games, having a PS4 VPN that comes with Smart DNS or router support can make a big difference in the content you can access.
A Smart DNS set up on your console will help you download geo-blocked games and streaming sites easier, and installing your PS4 VPN on your internet router will give you the added encryption and privacy of a true VPN service. 
2. What is the best PS4 VPN?
The best PS4 VPN needs to have consistently fast speeds, router apps, Smart DNS support, and leak protection. These features will ensure that you can in fact use your VPN service on your PlayStation, and no snoopers or internet service providers (ISP) can see what you're up to.
3. Are there any PS4 VPN apps available on the PlayStation App Store?
Unfortunately, Sony does not allow VPN apps on its platform. You can't simply browse PS4 VPNs in the PlayStation App Store and download a NordVPN or IPVanish app to your console. Instead, you'll have to circumvent the system by either setting up a Smart DNS address, connecting your VPN to your router, or sharing your VPN-secured internet connection from your PC with your console.
4. How do I install a VPN on my PlayStation console?
Sony PlayStation console does not support native VPN apps. However, there are three ways you can set up a secure VPN connection for your PS4/PS5:
The first way to use a VPN while gaming is to set up a Smart DNS directly on your gaming console. This is the fastest way to unblock geo-restricted content, but it won't provide online protection as it can't hide your IP address or encrypt your data.
The second option is to share your VPN connection from your PC with your PS4 or PS5 using an ethernet cord. This limits the number of spots you can place your gaming setup at home, but it's a sure way to protect your internet connection.
The last solution is to connect your VPN to your internet router – securing not just your VPN PlayStation but all your devices connected to your home network. This is the safest and best way to use a VPN for PlayStation, though it can cost more money if you don't already have a VPN-supported router.
5. Can I use a free VPN on my PlayStation?
Yes, you can use a VPN for PS4 free. Technically, you can use any VPN for your PlayStation so long as it works on your computer and you connect both devices to the internet through your PC. There are a handful of free VPNs that do the job well, but on the whole, we'd always recommend using a premium VPN if you have the choice.
Free VPNs usually come with limited bandwidth (500MB – 10GB per month depending on the provider) which is enough for about a week of gaming. They also have questionable logging practices and throttle internet speed. Check out the five best VPNs for gaming before settling for a free provider.
6. Will a VPN unblock Netflix on my PlayStation?
This depends on the VPN you choose. Most premium VPNs do a good job of unblocking Netflix libraries in addition to other streaming services like BBC iPlayer, Hulu, and Disney+, while it's hit or miss with free VPNs. Some providers will go so far as to offer Smart DNS technology that can be directly set up on your gaming console to easily unblock geo-restricted content.