TV who? With more users moving to online streaming each day, networks are quickly shifting gears to meet customers where they're at. New streaming platforms keep emerging, and with it, treasure troves of newly anticipated content. Yet, it's frustrating for users to find out that their beloved subscription prevents them from viewing full libraries due to geo-restrictions.

To combat this, many users are investing in a secure VPN to gain access to global movies, TV shows, and sporting events. Overall, the best VPN here will unlock international content at buffer-free speeds, secure your personal login information, and hide your IP address. You can even access more content safely with torrenting sites when you connect to a VPN. So, our experts have compiled a list of the five best VPNs for streaming in 2022 to help you make an informed decision on which service is right for you.
Top 5 VPNs for Streaming
1. NordVPN
pros
Sleek app that's easy to use
Vast array of security features
Fast download speeds
cons
Expensive short-term plan
Does not accept PayPal
Basic browser extensions
The top VPN for unblocking Netflix and other streaming sites is NordVPN. It's fast, safe, and secure. It delivers some of the fastest connection speeds we have tested thus far and has over 5,500 servers in 59 countries, which is ideal for heavy streamers. You can see below, they offer the essential streaming features needed to access geo-blocked content on multiple devices with ease.
In addition, NordVPN offers serious features like AES 256-bit encryption and double VPN encryption, so you never have to worry about your devices and data getting breached. It also comes with proprietary SmartPlay DNS settings, which is a big bonus when it comes to speeds needed for watching shows in 4K. If streaming is a priority for you, we recommend giving NordVPN a try.
For more in-depth information, read our NordVPN Review.
NordVPN New Year Deal!
Snag a 2-year NordVPN subscription for $3.29/mo., and save 72% on your online privacy.
NordVPN New Year Deal!
Snag a 2-year NordVPN subscription for $3.29/mo., and save 72% on your online privacy.
2. CyberGhost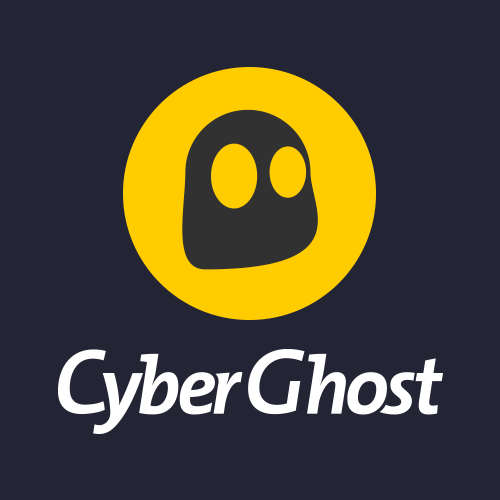 pros
Fast, secure and easy to use
Supports torrenting/P2P
Offers dedicated streaming servers
cons
No OpenVPN option on Mac and iOS
Doesn't work with Chromebook
Router config. requires a learning curve
CyberGhost is arguably one of the best VPNs for streaming. It has a massive server network and offers an advanced Smart DNS feature that allows users to unlock Netflix and other websites on all smart TVs and gaming consoles. To top it off, CyberGhost has dedicated VPN servers specifically for streaming to make all your TV binge dreams come true.
Similar to ExpressVPN, CyberGhost proudly advertises an extensive list of content libraries it can unblock and offers simultaneous connections on up to 7 devices, so you never have to prioritize security over your entertainment needs again. If you're still on the fence, consider testing out this VPN risk-free with its 45-day money-back guarantee
For more in-depth information, read our CyberGhost VPN Review.
3. IPVanish
pros
Supports torrenting & P2P
Zero data leaks detected
Unlimited device connections
cons
Cluttered interface
Under 5 Eyes surveillance
Doesn't work in China
Best known for its privacy and security features, IPVanish is a great option for users looking to stay anonymous and avoid getting their accounts flagged while bypassing geo-restrictions. Its network consists of over 1,900 servers and 40,000 dynamic IP addresses that you can easily and quickly switch between to find a stable connection and access worldwide content.
IPVanish subscriptions come with up to 10 simultaneous connections, which short of unlimited, is the highest device count you'll find anywhere. This is ideal for heavy streamers who like to watch shows from various devices and platforms.
When we tested IPVanish speeds, we found that it delivers consistently fast speeds on nearby servers. And, if a particular location doesn't work to unblock a site, you can simply disconnect and test another server to access the streaming libraries you wish. After a few tries, we were able to connect to Netflix UK and Netflix Canada with little problem. If you don't want to skimp on privacy while streaming, IPVanish may be the solution for you.
For more in-depth information, read our full IPVanish VPN review.
IPVanish New Year Deal – 65% OFF
Save 65% on a 1-Year IPVanish subscription and pay just $3.75/mo. for better online privacy.
IPVanish New Year Deal – 65% OFF
Save 65% on a 1-Year IPVanish subscription and pay just $3.75/mo. for better online privacy.
4. Surfshark
pros
Free 7-day trial available
Unblocks 30+ Netflix libraries
Unlimited device connections
cons
Limited P2P servers with poor speeds
No IPv6 support can lead to data leaks
Pricey 1-month subscription
Overall, Surfshark is viewed as one of the best VPN providers for streaming and likewise torrenting P2P content. Surfshark unlocks Netflix, which has recently become more skilled at blocking VPNs, in addition to this impressive list of streaming websites. Users can choose from 3,200 VPN servers across 63 countries and take advantage of Surfshark's "NoBorders" features that bypass net censorship in places like China and Iran.
Even more, Surfshark has a user policy that does not restrict bandwidth and also delivers fast streaming speeds for 4K and HDR content. If you want to get your hands on the service to test out, you'll be happy to learn it offers a 30-day money-back guarantee.
For more in-depth information, read our Surfshark VPN Review.
5. Private Internet Access
pros
Affordable premium subscriptions
Up to 10 simultaneous connections
Secure & customizable encryption
cons
Room for interface improvements
Limited advanced features
Lacking recent no-logs policy audit
Private Internet Access (PIA) is a solid VPN for streaming from our tests. It boasts unrestricted U.S., UK, Netherlands, Canada, Romania, Germany, France, Sweden, and Swiss-based internet services and has over 35,000 servers across 78 countries. You read that right. This gives users substantial coverage, and the ability to access international content that is otherwise unavailable.
As you can see in the list above, PIA is one of the few VPN providers able to unblock a wide variety of streaming services like Netflix, HBO Max, and Amazon Prime Video. This, coupled with its impressive speed performance and 10 device connections, makes Private Internet Access a shoo-in service for streamers.
For more in-depth information, read our Private Internet Access VPN Review.
VPN FAQs for Streaming
1. How important is it to have a VPN when streaming?
In general, it's always good to have a VPN for an added layer of protection against your ISP, government agencies, and other third parties from tracking your data and slowing down your speed. However, if you're not interested in accessing geo-restricted international content, you won't notice the most obvious benefit of using a VPN for streaming. The biggest benefit of a streaming VPN is its ability to unblock content from streaming platforms like Netflix, Disney+, ESPN+, and Hulu.
2. How do I set up a VPN for streaming?
To stream movies and TV shows with a VPN:
Subscribe to the VPN service of your choice.
Download and install the VPN software on your device.
Log in using your VPN account credentials.
Turn on the VPN kill switch and anti-leak protection features.
Select a server from whatever country you'd like to connect to.
Once your VPN is connected and turned on, navigate to your streaming service and log in with your account credentials.
You now have access to all international content your streaming service has to offer.
Start streaming your favorite shows and movies.
3. Can a streaming service ban my account for using a VPN?
While some streaming services will attempt to block your connection when you use a VPN to stream, it's highly unlikely that your account will be banned for it. Contrary to popular belief, platforms like Netflix don't ban VPN usage because they're greedy. They do this because oftentimes they don't have the rights to air certain content in many countries.
4. Is it illegal to stream with a VPN?
With the exception of a few countries, it's completely legal to use a VPN while accessing the internet and streaming. However, there are some local, state, and provincial laws that allow government officials to seize VPN customer data at will. 
Countries that offer the most freedom when it comes to streaming VPNs include the U.S., the United Kingdom, and most countries within the European Union.
Piracy is the main contributor to people's apprehension about using a VPN. A VPN can be used as a tool to pirate (i.e. access and share copyrighted content) without consequence, which is strictly against the law.
When considering a VPN for streaming, make sure to look at your streaming service's terms and conditions before subscribing to a VPN. Some platforms like Netflix explicitly state that using a VPN to access geo-restricted content is against their user policies.
5. Is a VPN good for streaming?
A VPN is a great way to access geo-restricted content your streaming platform has to offer. By default, most streaming services have restrictions of what content certain users can watch based on their geographical location.
When you use a VPN, your real IP address – that number code that signals to different websites and servers where your physical location is – is hidden from outside parties like the Netflixes of the world. So, if you live in the U.S. but want to watch the British version of The Office, you can sign into a server located in England using a VPN and watch content otherwise hidden from your streaming account.
6. What VPN is best for streaming?
While there are hundreds of streaming VPNs to choose from, the best VPN will unblock movies and TV shows from anywhere in the world, securely offering buffer-free access to your favorite international content. Our experts at AlwaysVPN have compiled a list of the five best VPNs for streaming above to help you make an informed decision.