Let's clear something up first: legal vs. illegal. Torrenting is frequently associated with piracy because you can share virtually any files online regardless of their copyright status, the most common being movies and games. Yet, torrenting has several legitimate uses. For instance, it opens free channels for people to share personal work. It also lightens the hosting burden on centralized servers. The easiest way to torrent is if you have a VPN.
When choosing a torrenting VPN, make sure it 1) doesn't log your online activity, 2) won't slow your upload or download speeds, and 3) isn't based in a country with laws that enable government officials to seize customer records at whim. It should also safely hide your IP address and support P2P activity with ease. We've found the top providers in 2021 that fit these criteria and ranked the five best torrent VPN services below.
Top 5 VPNs for Torrenting
| # | Provider | |
| --- | --- | --- |
| 1 | Surfshark | #1 VPN for torrenting with 3,200 servers and a "NoBorders Mode" to geoblocks Read More |
| 2 | CyberGhost | All-in-one solution with 80+ dedicated P2P servers and fast speeds Read More |
| 3 | NordVPN | Go-to choice for P2P traffic with its airtight security measures and massive network Read More |
| 4 | VyprVPN | Strong torrenting VPN with blazing speeds to support P2P traffic Read More |
| 5 | Mullvad | Affordable and easy-to-use alternative with airtight servers for file sharing Read More |
1. Surfshark
Logging: Strong "no-logs" policy
pros
Great value for the money
Top pick for major streaming sites
Unlimited device connections
cons
Barebones audit of logging policy
Limited P2P servers with poor speeds
An up-and-comer, Surfshark is viewed as the #1 VPN for torrenting P2P content. It supports P2P sharing on all 3,200+ servers it runs, which are backed by military-grade AES 256-bit encryption, multi-hop protection, and a zero-logs policy. Surfshark also has a user policy that does not restrict bandwidth (partly thanks to its ability to hide users from ISP monitoring and therefore speed throttling) and allows access to restricted websites.
A special torrenting feature Surfshark has is its "NoBorders Mode," which circumvents most geoblocks and censorship firewalls worldwide. Surfshark is also compatible with most devices and works with sites like BitTorrent, Vuze, and more. Despite being just two years young, Surfshark is already making a strong name for itself in the VPN market. 
For more in-depth information, read our full Surfshark review.
2. CyberGhost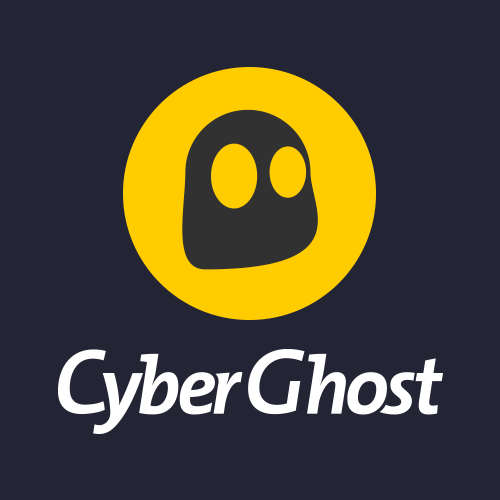 Logging: Strong "no-logs" policy
pros
Fast, secure and easy to use
Top pick for streaming
Allows Torrenting/P2P
cons
Logs some anonymous data
Doesn't work with Chromebook
CyberGhost is arguably one of the best VPNs for torrenting thanks to its user-friendly interface and simple P2P server setup. It has over 80 dedicated P2P servers that consistently deliver fast speeds while sharing large files. CyberGhost prides itself on top-shelf protection, which is great for VPN newbies looking for the quickest solution. 
CyberGhost offers simultaneous connections on up to 7 devices at once and even advertises an extensive list of the content libraries it can unblock, so you don't have to prioritize your privacy or entertainment needs. It also works with popular torrent websites like BitLord, Deluge, and Popcorn Time. Users can't go wrong with CyberGhost if streaming or torrenting capability is their main interest.
For more in-depth information, read our full CyberGhost review.
3. NordVPN
Logging: Strong "no-logs" policy
pros
Slick UI, making it exceedingly easy to use
Vast array of security features
Massive list of high speed U.S. servers
cons
One of the pricier VPNs
Replaced free trial with money-back guarantee
Feature-rich, NordVPN is another heavyweight in the torrenting space. With over 5,500 P2P-optimized servers in its network, NordVPN is the perfect mix of quality and cost. NordVPN overperforms nearly every other premium service in the categories of speed and security.
To top it off, NordVPN is based in Panama, a privacy-sworn country, which bodes well for users seeking protection from government surveillance. Users can also enjoy NordVPN's one-click torrenting feature, proprietary SmartPlay DNS settings, and an automatic kill switch that protects your data. You don't have to compromise on performance to achieve the privacy goals you have while torrenting. NordVPN does it all.
For more in-depth information, read our full NordVPN review.
NordVPN Special
Out with the old, in with a hot new deal! Get up to 65% off your first subscription for a limited time.
NordVPN Special
Out with the old, in with a hot new deal! Get up to 65% off your first subscription for a limited time.
4. VyprVPN
Logging: Strict "no-logs" policy
pros
Solid security and privacy
Ideal for streaming
No third-parties
Easy to use
cons
Limited payment options
Fewer features
No Illegal torrents
Making our list of the Top 5 VPNs for torrenting for its performance is VyprVPN. Thanks to its viper-like speed, IP address protection, and multi-variant encryption protocols, VyprVPN is an ideal choice for P2P file sharing and BitTorrent traffic. An industry leader in terms of privacy, VyprVPN is easy to set up and packed with the same features on both its mobile and desktop apps.
Beyond that, VyprVPN has roughly 700 servers located in over 70 server locations, so you have plenty of options. VyprVPN also protects users from invasive third-parties like ISPs and hackers with public WiFi protection and an automatically enabled Kill Switch in case of a drop in your VPN connection. If you'd like to test its torrenting capabilities, VyprVPN offers a 30-day money-back guarantee just for you.
For more in-depth information, read our VyprVPN Review.
5. Mullvad
Logging: Minimal logging, payment based
pros
Affordable and easy to set up
Independent security audit available
Simple logging policy
Very fast performance
cons
Clunky desktop app
Minimal extra features
Smaller collection of server locations
When it comes to torrenting, we'd recommend Mullvad any day of the week. Affordable and easy to use, Mullvad has decent connection speeds and airtight servers for torrenting P2P content. It even advocates using the qBittorrent client and provides a guide on its website for how to do so. 
Users can choose from nearly 800 servers across 37 different countries and have access to as many as 5 simultaneous connections. Mullvad has a clear focus on privacy, giving its users confidence that their personal information and online traffic remain anonymous at all times. Feel free to test Mullvad yourself if you'd like. They offer a 30-day money-back guarantee and a straightforward price of $6.08/mo. for their service.
For more in-depth information, read our full Mullvad review.
Best VPN for Torrenting 2021 FAQs
1. What happens if you torrent without a VPN?
Without a VPN, your IP address is made public and your personal data is at risk. An open IP address means your internet service provider and other website operators like advertisers and government surveillance agencies can see your online activity including the sites you visit and the content you view. Your data can then be packaged up for resale or simply shared with other third parties for marketing, hacking, or research purposes. We recommend always using a VPN, especially when torrenting. You can find the best torrenting VPN options above.
2. How do I download torrent using a VPN?
Your torrenting client and VPN are two separate pieces of software that both require downloading. To use a VPN for torrenting, you'll want to select your VPN of choice and install/configure/run the app on your device. Once you've set up your VPN, download and install a torrenting client like BitTorrent or Vuze. Make sure your VPN is turned on when you're ready to torrent, and you're ready to torrent.
3. How do I torrent without a VPN?
You do not need a VPN service to access torrenting software. A VPN is simply added software that helps protect your identity, location, and online activity from third parties like your internet service provider, advertisers, and other website snoopers. It's always recommended to use a torrenting VPN for security and privacy, but it ultimately comes down to your personal needs.
4. How do I torrent with a VPN?
In order to torrent with a VPN, simply download and install your VPN app on your device, make sure it's connected and turned on, and you're all set. Open up your torrenting client of choice, and begin accessing free content at your fingertips. VPN torrenting is always safer than torrenting without one.
5. Does a VPN make torrenting safe?
Yes. A VPN safely hides your IP address and physical location from outside operators like your ISP, advertisers, and hackers attempting to track you. It also encrypts all your data for added privacy and security over your personal information. When using a VPN for torrenting, this protects you from speed throttling, data leaks, and potential cyberattacks.
6. Is torrenting legal?
Torrenting in general is perfectly legal. However, just like a car, torrenting can be wielded by users to break the law. It's up to individuals to follow the law and abide by copyright boundaries placed on certain content regardless of torrenting's free-range network. When a user uses a VPN while torrenting, it adds an extra layer of protection and anonymity online that allows for virtually any file sharing. Use your best judgment when torrenting, and always refer to creators' terms and conditions if you wish to share content that isn't yours.