Linux users often get the short end of the stick with VPN services. Many companies offer Linux compatibility, but few provide native Linux apps. While it's true most malware is built for Windows and macOS, Linux users aren't clear from all snoopers and cyber attacks.
Withouta native Linux client, you'll settle for a service with fewer features and a difficult configuration. Your Linux VPN should have a transparent logging policy and kill switch to prevent data leaks. We searched high and low for the best VPNs for Linux. Check them out below!
Top 5 VPNs for Linux
1. CyberGhost
Add to Compare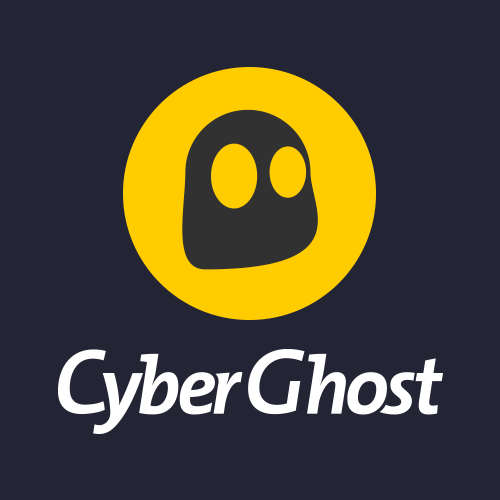 pros
Fast, secure & easy to use
Supports torrenting/P2P
Up to 7 devices per subscription
cons
No OpenVPN option on Mac and iOS
UK-based ownership
Router config. requires a learning curve
Ranked #1 overall, CyberGhost is the best VPN for Linux users in 2021. It's one of the most affordable and easy-to-use VPNs that is great for users at every experience level. It boasts of a massive server network spanning 90+ countries and more recently launched a command-line app for Linux users that's compatible with Ubuntu 16.04, Ubuntu 18.04, Ubuntu 19.10, Fedora 29-31, Linux Mint 19.3, CentOS 7, PopOS, and Kali.
Thanks to its vast network, many of CyberGhost's servers are optimized for streaming and P2P in mind. You can expect fast speeds when you connect to these servers – all accessible from the CLI CyberGhost provides. On Linux, CyberGhost is still able to unblock streaming sites like Netflix, BBC iPlayer, and HBO with ease.
In regards to privacy and security, CyberGhost employs AES 256-bit encryption and supports both OpenVPN and WireGuard, two VPN protocols that are open-source and vetted well. CyberGhost also promises a no-logs policy, so even if a government agency were to subpoena its records for a court case, CyberGhost would have nothing to hand over.
With a single subscription, a user gets up to 7 device connections and an extended 45-day money-back guarantee. Try it out risk-free to see if it meets your digital needs, or for more information, check out our in-depth CyberGhost VPN Review.
CyberGhost Turns 17!
Get their BIG birthday discount: 84% OFF + 4 months FREE on the 3-year plan!
CyberGhost Turns 17!
Get their BIG birthday discount: 84% OFF + 4 months FREE on the 3-year plan!
2. NordVPN
Add to Compare
pros
Sleek app that's easy to use
Vast array of security features
Fast download speeds
cons
Expensive short-term plan
Does not accept PayPal
Basic browser extensions
Based in Panama, NordVPN is a close runner-up as the best VPN for Linux. While its dedicated Linux app doesn't come with a GUI (graphical user interface), it beats manually configuring servers. Specifically, NordVPN provides packages for various Debian-based and RHEL-based systems including Debian, Ubuntu, Elementary OS, Linux Mint, Fedora, QubesOS, RHEL, CentOS, and openSUSE. Moreover, NordVPN's native app comes with the essential features you'd want such as an automated kill switch, Autoconnect, and an ad blocker it coined as CyberSec.
The NordVPN app supports VPN protocols such as OpenVPN and WireGuard (branded as NordLynx) that you can easily switch between within the terminal as well. We're happy to report that during testing there were no WebRTC, IP, or DNS leaks. Its military-grade encryption, no-logs policy, and anti-malware filtering play into why this VPN is so private and secure.
Compared to other premium VPNs, NordVPN is competitively priced and offers up to 6 device connections as well as wide device compatibility and a 30-day money-back guarantee. Overall, it checks off all the boxes we look at and then some. For more in-depth information, read our NordVPN Review.
NordVPN 2022 2-Year Deal!
Protect your online activity! Get a 2-year deal for just $3.99/mo.
NordVPN 2022 2-Year Deal!
Protect your online activity! Get a 2-year deal for just $3.99/mo.
3. Surfshark
Add to Compare
pros
Great value for the money
Top pick for unblocking streaming sites
Unlimited device connections
cons
Based in the Netherlands
Slow upload speeds on far-away servers
Surfshark is another solid VPN for Linux users. Surfshark is a reliable, fast, and affordable VPN that's capable of unblocking popular streaming sites like Netflix and BBC iPlayer. Surfshark also supports P2P file sharing, making it one of the best VPNs for torrenting available, and now offers a CLI (command-line interface) for Linux that's compatible with Debian and Ubuntu distros. Both apps use the OpenVPN protocol with the choice of either UDP or TCP (the former recommended for faster speeds).
While relatively young, Surfshark has already developed a large network of more than 3,200 servers across the globe. Surfshark is the only VPN on this list to offer unlimited device connections as well, which is great for heavy users or multi-family households. Other than Linux, Surfshark apps are available for macOS, Windows, Android, and more.
This VPN is already a steal for the price, and while we don't think you'd change your mind after taking it for a spin, there is a 30-day money-back guarantee just in case. To learn more about this provider, read our in-depth Surfshark VPN Review.
Surfshark Summer Deal!
Snag a 2-year Surfshark VPN subscription for just $2.49/mo. & get unlimited device connections!
Surfshark Summer Deal!
Snag a 2-year Surfshark VPN subscription for just $2.49/mo. & get unlimited device connections!
4. ProtonVPN
Add to Compare
pros
Unlimited bandwidth with their free software
Enhanced security and privacy features (Secure Core)
Sleek, simple user-interface
cons
Faster speeds locked behind paid tiers
Expensive to unlock premium features
Smaller server network
ProtonVPN is another reputable VPN we recommend for Linux users, especially those that like to stream Netflix or torrent P2P content. Based in Switzerland, ProtonVPN is bent on privacy as evidenced by its no-logs policy, AES encryption, and multiple third-party audits. Better yet, ProtonVPN is one of the few VPNs that offers an open-source CLI for Linux that works with Debian 10, Ubuntu 20+, Linux Mint 20+, MX Linux 19+, Kali Linux, Fedora 31+, and Archlinux/Manjaro. All connections use OpenVPN protocol and are easily managed from the command-line app.
ProtonVPN's network consists of over 1,200 servers worldwide, providing extra anonymity through its Secure Core servers located in Switzerland or Iceland– countries outside the 14 Eyes Alliance. Linux users can also appreciate the fact that ProtonVPN provides a permanent kill switch that creates a persistent filter that remains in place when you start, shut down, or reboot your device.
Additionally, the Linux client natively supports ProtonVPN's DNS filtering feature called NetSheild Adblocker that thwarts malware attacks and unwanted ads. This will help whenever you're streaming content or torrenting – both of which are supported on ProtonVPN servers. If you sign up for ProtonVPN, you'll get 10 simultaneous connections and a 30-day money-back guarantee, so you can test it out before fully committing.
For more in-depth information, read our full ProtonVPN review.
5. AirVPN
Add to Compare
An honest provider that's a bit rough around the edges
Visit AirVPN
pros
Heavy emphasis on privacy
Strong "no-logs" policy
Cheap, flexible payment options
cons
Slower speeds
Small server network
Not the best for streaming
Ran exclusively on OpenVPN, AirVPN is a very secure VPN that offers both a native graphical user interface (GUI) and a command-line interface (CLI) for Linux. Eddie, AirVPN's visual interface, is based on Mono, and while sometimes prone to interruptions, it maintains security thanks to AirVPN's "Network Lock" (i.e. kill switch) and OpenVPN protocol. During testing, AirVPN also hid my IP address with no problem and proved to be 100% protected against IPv6, WebRTC, and DNS leaks.
AirVPN promises a no-logs policy and operates its own DNS servers, so whatever account information it does collect for account purposes is completely confidential. While its server network is relatively small compared to other top-rated providers, AirVPN offers full transparency about the status of its servers, too.  Not to mention, AirVPN comes with Tor browser integration, which gives users an extra layer of encryption while online.
One area it lacks in is interface design. It can be clunky and sluggish at times, however, what AirVPN lacks aesthetically is quickly made up for in privacy and security. We also like how this provider accepts cryptocurrency as a form of payment and guarantees a refund within the first 30 days of subscribing.
For more details about this service, read our in-depth AirVPN Review.
FAQs for Linux VPNs
1. What is the Linux kernel?
Linux is a collection of free, open-source operating systems (OS) based on the core computer program, Linux kernel, that first debuted in 1991. Like macOS and Windows, Linux manages the connection between physical hardware and computing software on any given device, which helps users interact with it.
The great thing about Linux OS is that it is open software. This means its code is free and publicly available to view, edit, and contribute to. Since it's community-managed, there's a vested interest for users to make sure it is as secure, private, and efficient as possible. Many Linux distributions (i.e. distros) are very fast at processing data thanks to this.
2. Can I get a free VPN for Linux?
Sure, there are a few free VPNs out there that support Linux. However, what you don't pay for in money, you'll end up paying for in other ways like with speed or privacy. Free VPNs are often much slower and less privacy-focused than premium VPNs. They often lack a no-logs policy and can end up charging you anyway for extra data or device connections.
Instead, we recommend finding a trustworthy VPN like IPVanish or NordVPN, especially if you intend to use it with Linux of all operating systems. These types of providers offer military-grade encryption, large server networks, and audit-verified policies to ensure both your privacy and security are protected.
3. Is Linux the best OS to safely torrent?
Most malware is made for Windows, so you have less of a chance of experiencing a virus on your device. However, this doesn't exempt you from all risks. It's always smart to take extra precautions on Linux to secure your data at all times.
The best ways to protect yourself while torrenting on Linux are to 1) only download trustworthy torrents and 2) use a reputable VPN. Those two things paired with the assurance of Linux's open-source software will help in your online safety and overall experience.
4. How do I connect to a VPN on Linux?
All of the VPNs we recommend above offer dedicated Linux apps you can download. For most apps, you can set your device to automatically connect to a Linux VPN server any time you're on public WiFi. Otherwise, you'll want to manually configure your VPN when needed.
Downloading and using a VPN on Linux is otherwise straightforward:
Choose a trustworthy VPN.
Create an account login, and verify your email address.
Download the VPN app from your provider's website.
Sign in using your account credentials.
Connect to any available server location.
Enjoy a private connection!
5. Which Linux distribution is best for privacy?
Tails and Whonix are the most secure distros for protecting your information online. Both utilize Tor – a free and open-source browser – to amply encrypt data sent to and from your device.
6. Will my VPN work with Ubuntu?
Yes! Most Linux VPNs will support Ubuntu without any problems. You'll have to access it through the command-line app your VPN provider offers and follow its setup instructions. If you have any trouble, we recommend reaching out to your VPN or doing a quick Google search to see where you might have gone wrong during installation.
Most of the VPNs we recommend above also support other Linux distros such as Linux Mint, Fedora, Arch Linux, Debian, and more.
7. What VPN encryption should I use for Linux?
This really depends on what you're using it for. Some VPN protocols are built for speed while others might focus on privacy first. Two popular protocols today include WireGuard and OpenVPN.
WireGuard is a newer protocol that's super lightweight but not updated for security bugs as frequently. OpenVPN is an established protocol that's strong on privacy measures and supported by most – if not all – VPN providers. Which one you choose depends on your personal use case.