If you're at all concerned about protecting yourself online, a VPN is a good place to start. There are thousands of free and premium providers to choose from, though it's not a one-size-fits-all. Each provider comes with its own pros and cons for certain online needs.
We tested over 30 top-rated services and found that the best ones will legally hide your IP address, unblock geo-restricted content, bypass censorship, and encrypt your web traffic. Below we list the five best VPNs in October 2021 to meet these criteria and more. If you're on the fence about paying for a service, there are also a few free VPNs worth checking out, too.
Top 5 VPNs in October 2021
1. CyberGhost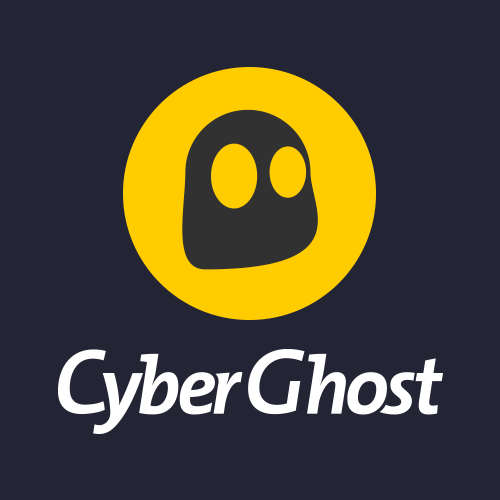 pros
Fast, secure and easy to use
Supports torrenting/P2P
Offers dedicated streaming servers
cons
No OpenVPN option on Mac and iOS
Doesn't work with Chromebook
Only offers a short 1-day free trial
Topping the charts, CyberGhost is the best VPN overall thanks to its privacy measures, strong security, and usability. It's one of the most affordable and easy-to-use VPNs on the market today and offers a sleek app with simple configuration and setup. Not to mention, subscribers gain access to CyberGhost's massive network on a variety of compatible devices and platforms.
Additionally, CyberGhost offers simultaneous connections on up to 7 devices and servers optimized for streaming and P2P support around the world. Server location minimally affected speeds during our testing. At just $2.25 per month on a three-year + three-month plan, CyberGhost is a steal for a premium VPN service. You can take advantage of the one-day VPN free trial or its 45-day money-back guarantee if you'd like to give CyberGhost a spin yourself.
For more in-depth information, read our CyberGhost VPN Review.
CyberGhost Special Offer
Save 83% off your first CyberGhost VPN subscription plus get 2 months of service FREE for a limited time.
CyberGhost Special Offer
Save 83% off your first CyberGhost VPN subscription plus get 2 months of service FREE for a limited time.
2. NordVPN
pros
Slick UI that's easy to manage
Vast array of security features
Fast download speeds
cons
Expensive short-term plan
Does not accept PayPal
Basic browser extensions
NordVPN follows closely behind as the #3 best VPN overall for its user experience, vast server network, and speed performance. It also provides AES 256-bit encryption and a host of extra features like SmartDNS for quick streaming, an automatic kill switch, and DoubleVPN for increased anonymity.
The NordVPN app is also easy to configure and runs OpenVPN and WireGuard (branded as NordLynx) protocols for secure tunnels between your device and the 5,500+ VPN servers you can choose from on its network. 
From our tests, NordVPN delivered fantastic speeds on near and far servers. It performed great for both torrenting and streaming, unblocking popular sites like Netflix and BBC iPlayer. Subscribers get up to 6 simultaneous connections, so you can protect your computer, smartphone, and streaming devices all at the same time. Few VPNs can match these offerings.
For more in-depth information, read our NordVPN Review.
NordVPN Special Promo
Out with the old, in with a new deal! Get up to 72% off + 3 FREE months of service on your first subscription.
NordVPN Special Promo
Out with the old, in with a new deal! Get up to 72% off + 3 FREE months of service on your first subscription.
3. Private Internet Access
pros
Verified zero-logs policy
Up to 10 simultaneous connections
Runs on open-source software
cons
Room for interface improvements
Limited advanced features
HQ in the USA (FVEY jurisdiction)
Private Internet Access is one of the most secure and affordable VPNs out there. You can protect up to 10 devices at once with your single PIA subscription at $2.69 per month and get military-grade AES 256-bit encryption and multiple protocols such as IKEv2, IPSec, and OpenVPN (TCP/UDP).
PIA also comes with a handful of bonus features including dedicated IP addresses, IPV6/DNS/WebRTC leak protection, and an automatic kill switch, which is perfect for journalists, gamers, and businessmen who rely on a private connection at all times.
This VPN offers the largest server network in the world with over 35,000 servers in 78 countries. During testing, PIA proved to have fast speeds on nearby connections and successfully unblocked sites like Netflix with ease. Overall, it's an extremely safe VPN and does exactly what you'd hope for in a VPN.
For more in-depth information, read our Private Internet Access VPN Review.
4. ExpressVPN
pros
Fast, reliable speeds
Verified no-logs policy
Safe, unrestricted torrenting/P2P
cons
No kill switch on iOS
Pricey subscriptions
No WireGuard support
ExpressVPN is another excellent VPN service. It uses the strongest encryption available, consistently unblocks streaming websites, and works with nearly all devices and platforms. No matter your distance from its servers, ExpressVPN always delivers reliably fast speeds across a network spanning 94 countries.
For streamers, ExpressVPN is a go-to choice as it comes with a SmartDNS service (branded as MediaStreamer) and a dedicated router app that's easier to install than most VPNs.
Even better, this VPN successfully hides your IP address without recording or storing any usage logs or personal login data. Though ExpressVPN is more expensive than some VPNs, you get what you pay for and then some. You can test ExpressVPN with its 7-day free trial to see how it fits into your online routine.
For more in-depth information, read our ExpressVPN Review.
ExpressVPN Special Offer
For a limited time, save 49% off your first ExpressVPN subscription PLUS get 3 months of service for free.
ExpressVPN Special Offer
For a limited time, save 49% off your first ExpressVPN subscription PLUS get 3 months of service for free.
5. Surfshark
pros
Free 7-day trial available
Unblocks 30+ Netflix libraries
Unlimited device connections
cons
Limited P2P servers with poor speeds
No IPv6 support can lead to data leaks
Pricey 1-month subscription
Surfshark is another excellent VPN that packs a lot into its plans. Known for its streaming and torrenting support, Surfshark offers its users access to about 3,200 servers across 65 countries and claims to unblock 30+ Netflix libraries worldwide. For a relatively new VPN, Surfshark is giving other premium providers a run for their money. With a single subscription, you also get unlimited bandwidth and unlimited device connections, so you can protect all of your devices at the same time.
While Surfshark is great for streaming, that doesn't mean it skimps on the most important aspects of a virtual private network: privacy and security. It uses industry-standard AES encryption, multiple protocols (OpenVPN, WireGuard, and IKEv2), and an automatic kill switch to secure user data.
Even more, Surfshark offers various features to help avoid censorship in restrictive countries including MultiHop connections, NoBorders Mode, and a special VPN protocol. Its  "NoBorders" feature reroutes a user's connection through a secure server when abroad while the "Shadowsocks" protocol helps bypass the Great Firewall of China. If you'd like to test Surfshark out for yourself, you can try it risk-free with its 30-day money-back guarantee.
For more in-depth information, read our Surfshark VPN Review.
VPN FAQs
1. What is a VPN?
VPN stands for "virtual private network" and acts as an internet security tool that protects your online information and privacy.
2. What does a VPN do?
A VPN allows you to connect to the internet and use websites privately. VPN services encrypt the data that travels to and from your device to a remote VPN server. The VPN service also hides your IP address and masks it with the IP address of a VPN server. VPNs can be used across desktop computers, laptops, tablets, and smartphones depending on the provider.
3. Can I get a VPN for free?
Yes, there are many free VPN services available. Yet, there are very few that we would recommend using. 
Most free VPNs are useless as a true VPN service, logging your data, failing at hiding your IP address, and significantly slowing down your internet speed.
We tested dozens of providers to bring you the five best free VPNs in 2021 worth your time. You can also use a paid VPN for free with either their free trial or money-back guarantee on base plans.
4. What is the best VPN?
There are thousands of VPNs out there, so picking one is nearly impossible. Instead, think of VPN providers like ISPs – each comes with its own pros and cons to fit different online needs.
Overall, the best VPN will legally hide your IP address, unblock geo-restricted content, and protect your personal online data from nosey third parties.
To find the perfect solution for you, explore the Best VPNs to make our user list.
5. How do I set up a VPN?
There are two main ways for how to set up a VPN. You can either use a native VPN app or a VPN browser extension. Once your VPN software is downloaded on your device, it takes less than two minutes to activate.
Open your VPN application.
Enter your login credentials.
Select a VPN server to connect to.
That's it! You can start browsing the web anonymously.
6. Can I use a VPN to unblock Netflix?
Yes. Most VPNs have streaming capabilities that allow you to watch TV shows and movies that are otherwise unavailable in your country. Some struggle to successfully or consistently unblock Netflix libraries as it and many other streaming websites work hard to block VPN IP addresses.
Premium VPNs like CyberGhost are better equipped to handle geo-restrictions and unblock content for users. We've gathered a list of the Best VPNs for Netflix and other streaming services.
7. What are the limitations of using a VPN?
A VPN is a great tool for improving your online privacy and security. However, even the best VPN services have limitations. Here are a few examples:
Increase your internet speed. Aside from the case where an ISP is throttling your connection, all VPNs inevitably slow down your internet speed due to the rerouting nature of the program.
Provide complete malware protection. VPN encryption helps to safeguard your devices against malware attacks and cybercriminals, but it is not a complete security tool. For that, we recommend using a dedicated malware program.
Securely store passwords. Some VPNs offer additional features like a password management tool, but that is separate from the VPN itself. Use a dedicated password manager like LastPass to protect your logins.
8. Are VPNs safe?
This depends on which VPN you choose. While some premium VPNs offer bonus security features to protect you online, it's important to remember that the main function of a VPN is privacy first. VPNs don't work in the same way as anti-virus software.
Instead, VPNs provide security in the way of hiding your IP address and using industry-standard encryption to protect your online data. This encryption and shielding of information keep users safe from cybercriminals, government officials, and even internet service providers (ISP). However, it cannot protect users who visit phishing websites or download compromised files on their own.